Hello from Kobe studio! Spring Festival is an international festival that is held in the Arthur Murray studio in all over the world.
We had picnic party on the 10th of June. Everybody brought a meal and we enjoyed the time to eat, game and of course dance together.
Thank you very much for your participation!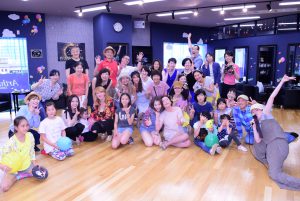 Arthur Murray studio has many different events throughout year. If you are interested in dancing, to refresh from your everyday routine, do some exercise, Please do not hesitate to come dancing at Arthur murray studio.
Some trail sessions are avarable for students wo are intersted in, please feel free to contact us!