Hello from Kobe studio! We have reached to Victory Party of 2018 Spring Festival!! Thank you very much for your participations!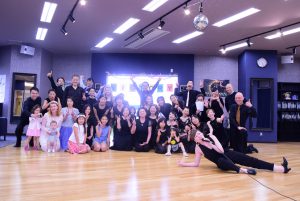 Our theme of the party was All black costume. We have schduled Group hear, solo section, formation performance, fun games, Haka…(influenced from our costume them 'all Blacks'). We spend great time with full of fun events. We had a fantastic time together!
Arthur murray studio believes anyone can dance and can enjoy dancing. If you are interested in, Please feel free to contact us or come to the studio!