Happy Halloween♬
Hello everyone! Many Halloween events are hold in the city this month. Arthur Murray Osaka and Kobe studio also had Halloween Guest Party!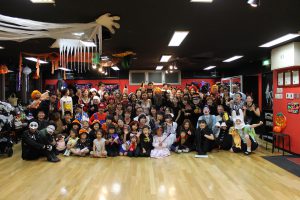 Students from Osaka & Kobe studio, their family members and friends participated the party. We all dressed up as favorite costumes, enjoyed exciting time together through pair dancing. Thank you for your participation!
Arthur Murray studios always welcome people who are interested in dancing, please do not hesitate to contact us!