Hello Everyone from Kobe studio! It is becoming even colder outside this month. How are you all doing?
We had Island party in week 5! Theme was Hawaiian, it was very cold outside but we enjoyed the warmness in the studio! Thank you for your participation.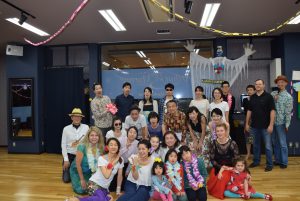 There are many events at Arthur Murray Dance school! Dancing is a tool to be able to communicate with other people, if you are interested in, please do not hesitate to contact us.
Let's enjoy dancing!
Please have a look at Island Party!