Hello From Kobe studio! We had victory party to finish up our 2018 fall festival. Our party's theme was 'Masquerade'.
Participants brought their unique masks, some were handmade, some were from Venice! We of course enjoyed dance time as well. Thank you for many participations to enjoy dance together.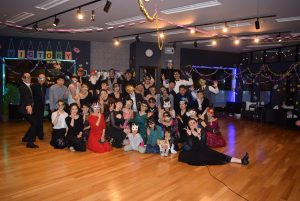 Arthur Murray Dance studio has many events to enjoy dancing through year. if you are interested in, please do not hesitate to contact us!
Enjoy our Victory Party's pictures!