Our instructors
Highly trained, carefully selected and certified professionals. This assures you the finest instruction in dancing.
Our professionals are committed to make you feel at home on any dance floor with any partner.
Simple and fun teaching methods to help you reach your goals and enjoy your dancing.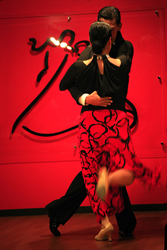 Private Lessons
Personalized one-on-one private instruction. Your instructor will spend the time necessary on technique, styling and general dance improvement.
Specially taylored to you that will help you achieve your goals in dancing.
An up-to-date record of everything you have learned.
Complete scheduling flexibility.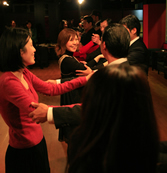 Group Classes
Give you the opportunity to dance with a variety of partners & develop good dance habits
Meet other students in the studio.
Another fine way to help you become a more proficient and confident dancer.
Instruction will reinforce and supplement private instruction and help speeds up progress
Practice Parties
Practice parties are great to help develop confidence to move around the dance floor.
Have fun dancing with the instructors and students in a relaxed and comfortable environment.
Gives you the opportunity to practice and try out all the new dance skills that you've learned in your Private and Group Lessons.
Learn how to deal with crowded dance floors.
Learn how to relax and enjoy your dancing